ON SITE
This bilingual website provides maps of Baodingshan, a walking tour of Great Buddha Bend with images of its many components accompanied by explanations and translations of all of the Buddhist texts as well as many of the secular texts.
"On Site" provides mobile-friendly materials for visitors to Baodingshan.
现场
此双语网站提供宝顶山的地图及其大部分组成部分的图像、解释、完整的翻译、抄录的佛教经文及世俗文字。
"现场"提供了移动友好型材料,以便游客能更好地理解宝顶山。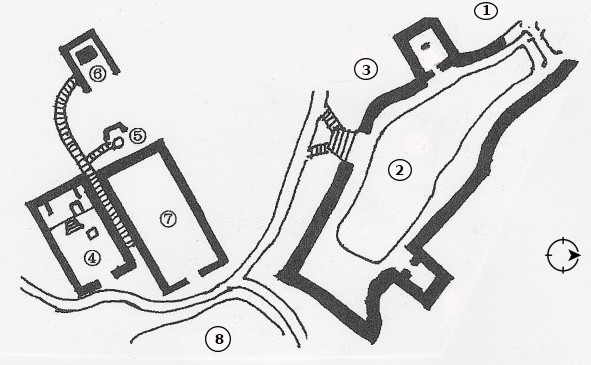 Longevity Pavilion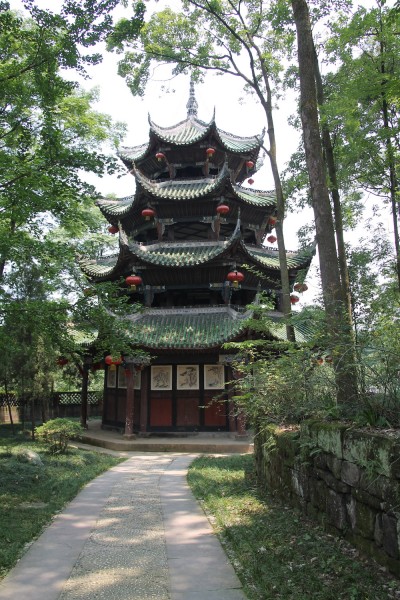 Pavilion constructed in the Ming Dynasty [1368-1644 CE] that sits above Great Buddha Bend.
Pool with Pavilion, Bodhisattva and Buddha Footprints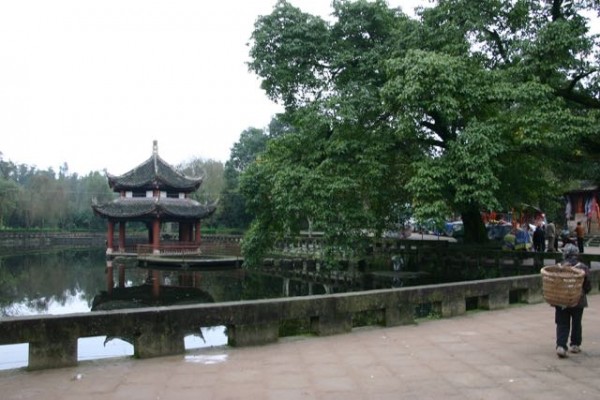 Vimalakirti Hall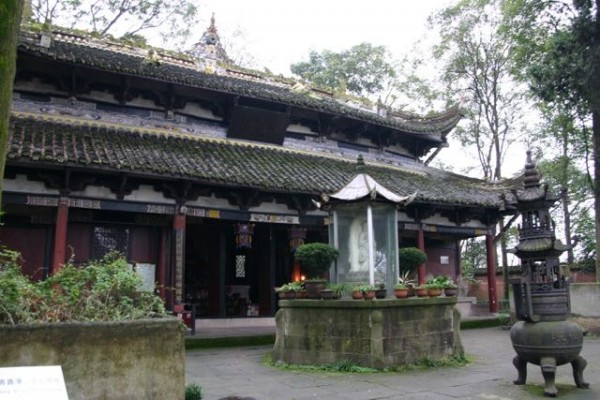 Well Area - Little Buddha Bend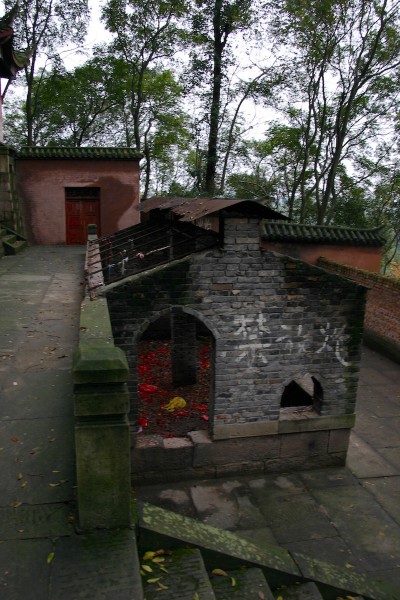 General area of Little Buddha Bend where initiation rites were thought to have taken place.
Click on the numbers to see images from the various areas within Baodingshan.
点击数字可查看宝顶山各场景图像.
Walking Tour
Follow a path through the site with image galleries a descriptions of the carvings.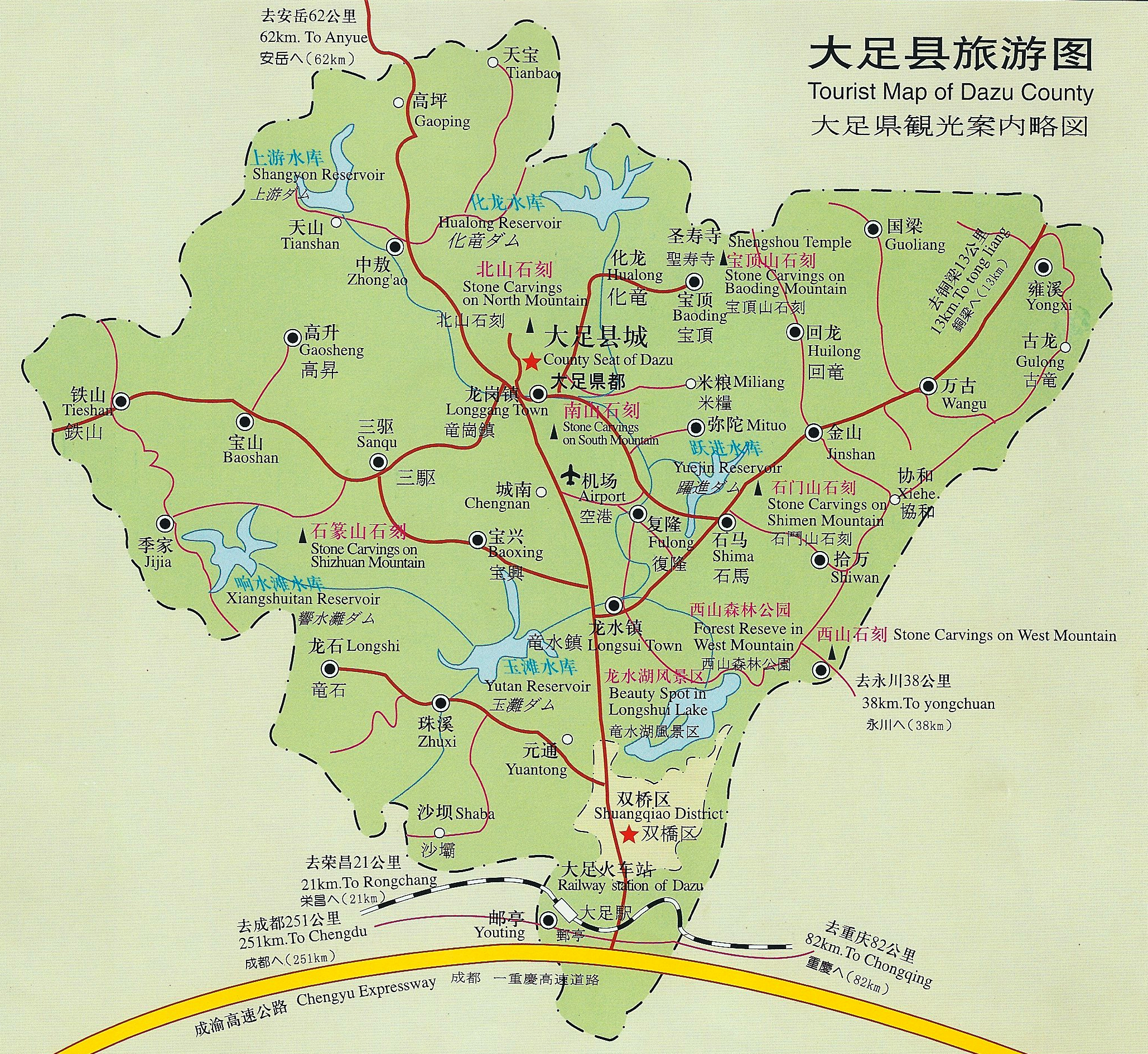 Map of Dazu County sites with sculptural groupings in red.